articles, training, archives and what's happening in the sport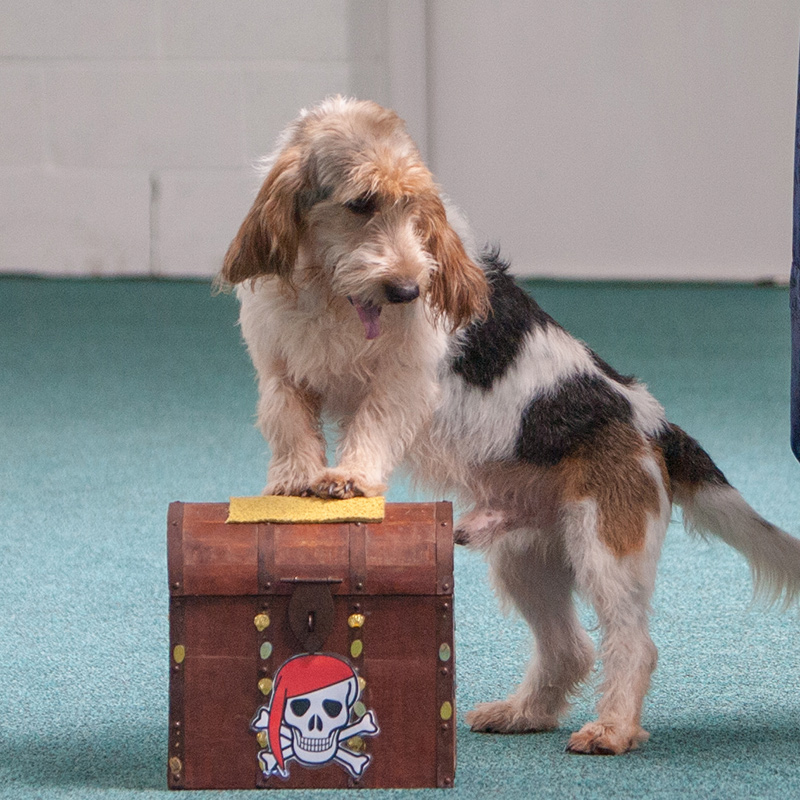 We continue to monitor the advice and guidance from official sources, such as the Kennel Club and Public Health England, regarding the organising of events in light of the ongoing Covid 19 Pandemic.
Crufts 2022
UK Competitors
Thursday Mar 10th
Freestyle
Jill Davis with Demelza at Glidersway, Border Collie
Helen Denis with Comebyanaway Pure Love, Border Collie
Carole Dodson with Kinaway Doctor Porter, Border Collie
Lucy Heath with Trip Hazard, Crossbreed
Nicci Hindson with Comebyanaway Wildest Dream, Border Collie
Kristine Hodgson with Astra Sieva, Border Collie
Emma Pirrie with Yolanda The Panda, Working Sheepdog
Anne Shuker with Freckle Frenzy, Crossbreed
Jenny Witt with Lavender Lillipip, Crossbreed
Susan Wolf with Exmoor Dark Sky, English Springer Spaniel
Reserve: Ann DeRizzio with Stillmoor Red Sky at Night, Border Collie
Friday Mar 11th
Heelwork to Music
Helen Boyd with Indijazz Showstopper, German Shorthaired Pointer
Helen Boyd with Stillmoor Silk N Lace, Working Sheepdog
Helen Denis with Comebyanaway Pure Love, Border Collie
Carole Dodson with Borderdance Dream Legend, Border Collie
Sandra Hallam with Arvella Sparkles at Oldberne, Bernese Mountain Dog
Nicci Hindson with Comebyanaway Wildest Dream, Border Collie
Christina Oxtoby with Legacy's Heaven Sent Shai, Border Collie
Irene Walsh with Oltomaine Jack, Border Collie
Linda Webster with Rob and Skyes Lothe, Working Sheepdog
Reserve: Naomi Evans with Stillmoor Cloudy Sunset, Border Collie
Move Development
If you are looking for something to help organise your training at home or in your training classes, the Move Development Scheme can be a great starting point! 
The Move Development Scheme (MDS) provides opportunities for people to gain credit for the work they do with their dog(s) on a continuous basis. It is highly flexible and can be used at a local level to motivate, maintain interest, recognise progression, encourage involvement, develop skills and prepare for higher level work.
Handlers and dogs gradually accumulate points for an increasingly wider range of moves. The handler is assessed on how well their dog does a move. They get 1 point if the dog can only do it with a food or toy lure, 2 points if the signal needed is really obvious and 3 points if it is minimal. Awards are given for each 40 point increment and start with Garnet going up to Zircon (200 points).
Handlers select for themselves what they want to be assessed on from a list of potential moves. It can be used as a standalone scheme, alongside other schemes such as Progress Awards or to help prepare for other schemes and / or competition.
The scheme can be implemented at a local level in a variety of ways with groups/clubs deciding for themselves how they want to carry out the assessments but none of these necessitate the use of an external assessor appointed by PnM. This does mean though that certificates awarded under the scheme may be subject to a wider variation of interpretation than those awarded for Progress Awards.
Small informal groups of friends who train together could use it to help them extend their range of moves and provide structure for their training. Individuals could also use it to provide ideas for their own training and for self-scoring. The awards given are purely for self development / internal club purposes and if individuals who don't attend a group want to be assessed then it is up to them to negotiate being assessed within a group using the scheme. Clubs can either use the PnM certificate or provide their own.
What's happening then …. ?
PROGRESS AWARDS
Open to ALL members
from
absolute beginners
to advanced handlers
Progress Awards are designed to encourage a strong foundation of handling, choreography and training across the four Divisions.
The assessment process will encourage a high quality of progress through the levels without prejudice to any breed, type of dog or handler. The Awards are held in a non-competitive atmosphere where the emphasis is on personal achievement.
All divisions have required set elements at each level, containing moves, which must be completed within the specified time to gain Awards. These compulsory elements may be performed in any order but all must be included, completed and not split. Additional moves, other than transitions between elements, are not required.
LIFETIME AWARDs
Open to ALL members
from
Starters to Advanced
For wins at PnM Shows
and non PnM events where the additional divisions of Musical Dressage and Dances with Dogs are hosted. 
Two FIRST places, each in a different Division: Heelwork, Freestyle,  Dressage or Dances you are eligible for a
Bronze award
A further FIRST place in a third Division, you earn a
silver award
FIRST last of the 4 divisions you are eligible for the
Gold award
Only one win is needed in each Division and scores must be 18.0 or above. These awards can be accumulated over the life time of a dog.
To obtain an application form and apply for these attractive rosette awards either:
download this form and send a copy to awards or
email the following information Handler name, address, email address, Dog's KC name and pet name, breed of dog,  the award for which you are applying, a list of relevant wins: the Division and class level, name of show and date .
Awards are presented annually at the PnM May Show.